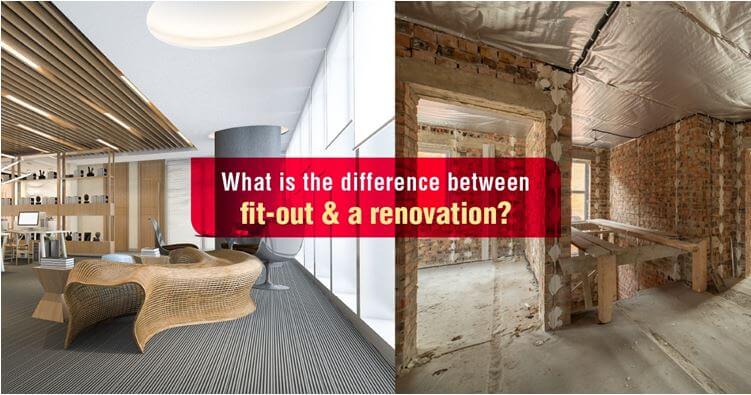 What is the difference between fit-out and a renovation?
In simple words A renovation may refer to give more style to your existing room while Fitout  is generally used for new building that chances you may not using earlier and you just cannot use it as it is. So a lot of work involved in Fit out like window & wall customisation and even it may include adding another window or door, Plumbing, Lighting, ceilings related works.We know everything about fit out because we have completed many projects on renovation, Interior Retro fit and Interior Fit Outs in Delhi NCR
We may need renovation after some time of using a property or if we take a new property, but it was being used earlier for nearly the same purpose, but fitout is mostly before even using any property. Fitout is like working on blank room, where you work on everything.
Word "Renovation" is mostly used in home interior while "Fit-out" we often use in commercial interior.
Generally, cost of fitout is higher than renovation.
Type of Works that are involved in fitout take more time than renovation. Though it also depends if you choose a ready fit out design. And If you want to see our work, you can just connect with us over WhatsApp.

You can also connect with IDA's Experts to discuss your residential and commercial projects for renovation and Turnkey Interior Fit-Outs.