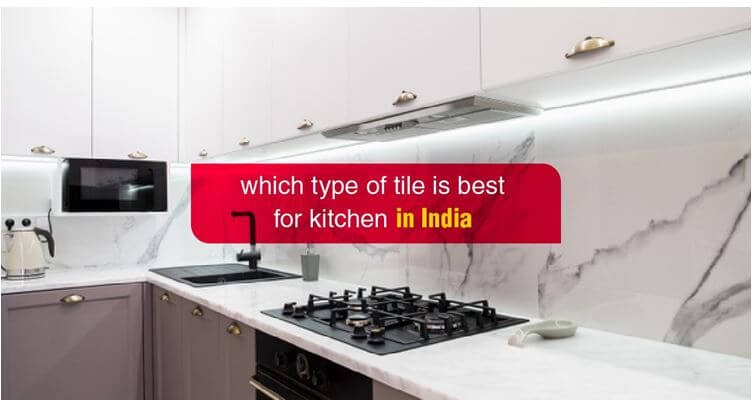 Which type of tile is best for kitchen in India?
With the abundance of available options of tiles in the market such as vitrified tiles, ceramic tiles, porcelain tiles, cement tiles, glass tiles, etc., it has become a challenge to choose the right tiles.
But before choosing the tiles for the kitchen first, we need to understand the usability of space and its common problems.
The kitchen in India is an integral part of homes with high traffic. It is advisable to choose the right type of tiles which is durable and has good sustainability.
Since Indian cooking involves a lot of vegetables, oil & spices, dust accumulation, oil coats are common problems with the Indian Kitchen and cleaning becomes the biggest challenge. Thus while selecting tiles for your kitchen area it is of greatest importance to keep all these factors in mind.
For the kitchen, Ceramic tile is one of the most commonly used kitchen flooring materials as it is not only water & stain-resistant but easy to maintain and clean. Use glazed ceramic tiles for even more humidity resistance. If there are no budget constraints other options are Porcelain tiles, Marble, Travertine, or Slate tiles.
Ceramic tiles come with a massive range of colours, sizes, & styles. With so many different options it is easy to find one that speaks best for your style & taste.

Some of Our Portfolio
Interior Build Services – Greenlam Experience Center
Turnkey Fit- Outs Portfolio – Costa Coffee
++++++++++++++++++++++++++++++++++++++++++++++++++++++++++++++++++++++++